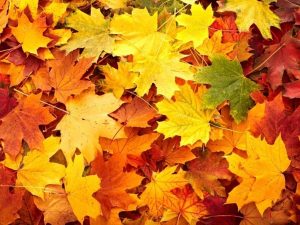 As I sit in my study I have a wonderful view over the vicarage garden. I am, almost imperceptibly, part of the changing of the seasons. The bright summer greenery taking on the autumn colours; the oranges and reds vivid before the leaves start to drop.
An American poet records:  "Notice how the trees do not cling to their leaves.  Autumn is about releasing the old to make way for the new."
As Christians we are challenged to make the Gospel relevant to each new generation.  Let's release the old and move into whatever 'new' looks like.
Padre Andy