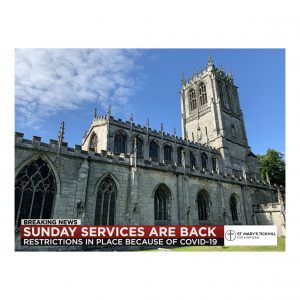 We are open!
Public worship starts again at St Mary's on Sunday 6 December with Holy Communion at 10.30 am.   ALL ARE WELCOME!
Due to the building work on the tower, access to the church is via the north gate to the church yard on St Mary's Rd.       (There is no access from the south gate to the church yard on Bride Church Lane.)   For a map please click here
Please note that Wednesday midday private prayers are suspended until further notice to minimise interruption to the building works.