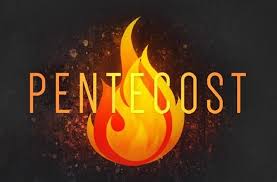 We are now at one of the three major festivals of our Christian faith, which started on Ascension Day and finishes at Pentecost.
It is, however, the least known by those outside the faith. This may be a cause for rejoicing as Christmas is for so many a secular season of presents and feasts while Easter cannot escape the chocolate eggs and rabbits; there is nothing to obscure the meaning of Pentecost.
Ascension and Pentecost are inseparable; we cannot have one without the other. There was no way that one person, however divine, could evangelise the whole world while based in one place. So Jesus returned to heaven with the promise of the Holy Spirit for his followers, the gift they received at Pentecost. Thus Pentecost is really the birthday of the Church, whose members then and today have the responsibility and privilege of living the faith and spreading the word.
Come, Holy Spirit, fill our lives with your presence, strengthen us through your power, and guide us in your goodness. May our lives show that you are with us and within us always.
John Hoare