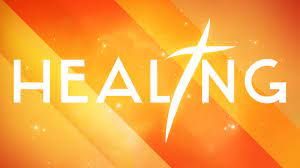 The Compassion of Jesus
This Sunday's Gospel reading is Mark 5: 21 – end. It tells us of two of Jesus's healing miracles which are woven together and very moving. Jesus is asked to come and lay his hands on the daughter of Jairus who is at the point of death. On the way to Jairus's home a woman with persistent haemorrhages reaches out to touch Jesus in the hope that she will be healed. Both the woman and the child are healed.
The men and women in the crowd outside Jairus's home laughed when Jesus told him that his daughter was not dead. Had I been present I am sure I would have joined in the scornful laugh and felt angry with Jesus for raising the family's hopes.
The reality is that our prayers are not always answered in the way that we long for, and at times we can feel that God is not listening or caring. These are the darkest times when we have to hold on to our faith. I remember something that Tony Bowering told me, that has always remained with me as incredibly wise. He said that in these dark times you are invited to have an honest conversation with God, telling him how angry or distressed you feel and that you don't feel he's helping or caring. 'Bring it all to God,' he said, 'he wants it all'.
Jenny Hosker