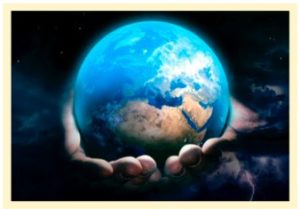 Caring for Creation Course – starts Thursday 16 September at 7.30
The very welcome, but suspiciously hot, weather this week, together with the upcoming COP26 climate change conference remind us all of the impact that humans are having on our small planet.
"Caring for Creation" is an ecumenical 5 week "York course" exploring the Christian positions and views on how God intends people to take care of his creation. The first of the five weekly sessions is at 7.30pm on Thursday 16th September in the Parish Room. Everyone is welcome, and a wide range of views will be encouraged and listened to, with reference to key Bible passages.
For an advance copy of the course booklet, please contact John Marsden (744142) or John Hosker (751132, j.hosker@btinternet.com)