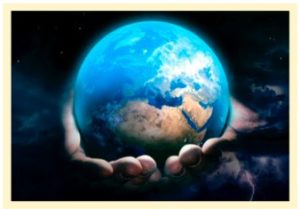 Caring for God's Creation
Whilst the course is running we hope a resumé of each week's content may be helpful in keeping everyone abreast of some of the issues.
John Hoare has already drawn our attention to the Genesis concept of "dominion" suggesting that the word "responsibility" would be better. The Message translation emphasises our responsibility and accountability for creation. We are all aware through media coverage that many finely- balanced ecosystems are very fragile and are being irreparably damaged by human impact on the earth. The issues are stark including deforestation, growth and sustainability of population, our over-use and disposal of plastic, to name a few.
We are fortunate in that where we live is surrounded by crops and countryside, although the thoughtlessness of some people who engage in activities such as fly tipping has a great local impact. How can we care better for our environment? During the recent pandemic many folk have opened eyes and ears to the wonder of creation. Can we continue to build on this as a society? Can we make the most of our opportunities in worship to focus on the environment? What can we do to encourage wildlife/biodiversity? Whatever the size of our plot, do we garden organically, avoiding pesticides?
These, and many other issues, are all food for thought and action.
The Churchwardens