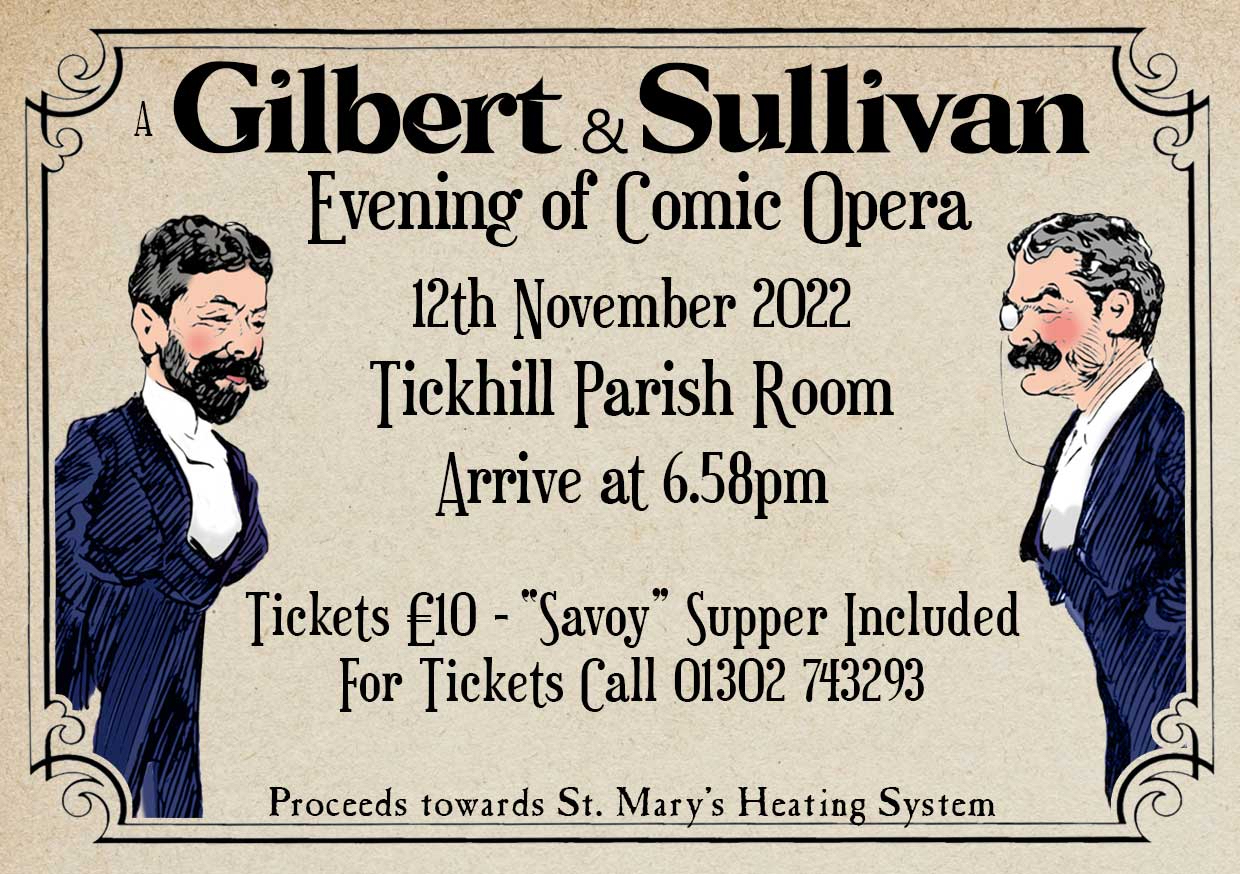 An Evening with Gilbert and Sullivan – 6.58pm Parish Room – Saturday 12 November
Extracts from some of G & S's most famous comic operas performed by some familiar faces and 'accompanied' by a light 'Savoy' supper.
A few tickets remain priced £10 each. Book yours by ringing 01302 743293.   All proceeds in aid of the Warm and Welcoming Appeal to replace the church heating boilers.