Saturday 30 September and Sunday 1 October – Art and Music
An Exhibition of Art by Tickhill Artists
Do you have a favourite hymn?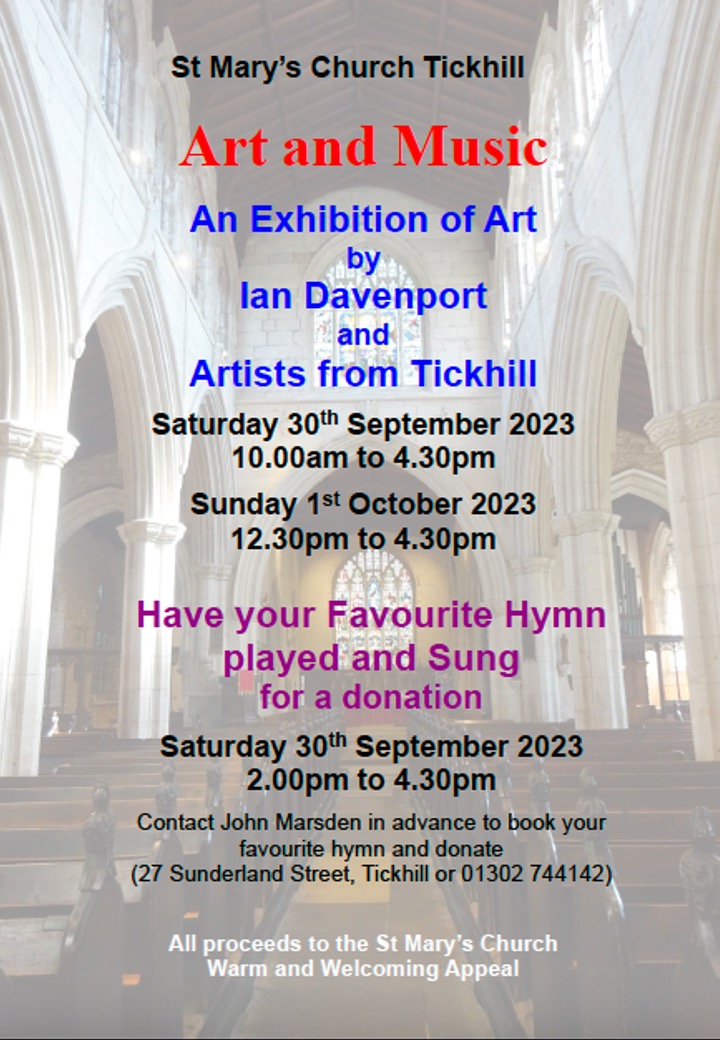 Art and Music
 An Exhibition of Art by Tickhill Artists
St Mary's Church, Tickhill is to host an exhibition of art by Ian Davenport and other artists from Tickhill.  Come along and see what talent we have in the town on Saturday 30th September from 10am to 4.30pm and Sunday 1st October from 12.30pm to 4.30pm.
Do you have a favourite hymn?
On Saturday 30th September, there is an opportunity to have your favourite hymn played and sung for a donation to the Warm and Welcoming Appeal. The time is 2.00pm to 4.30pm in St Mary's church.
This event forms part of the church's series in aid of the Warm and Welcoming appeal to raise £100,000 for the replacement of its life expired boilers.