Christmas Tree Festival – 8-10 December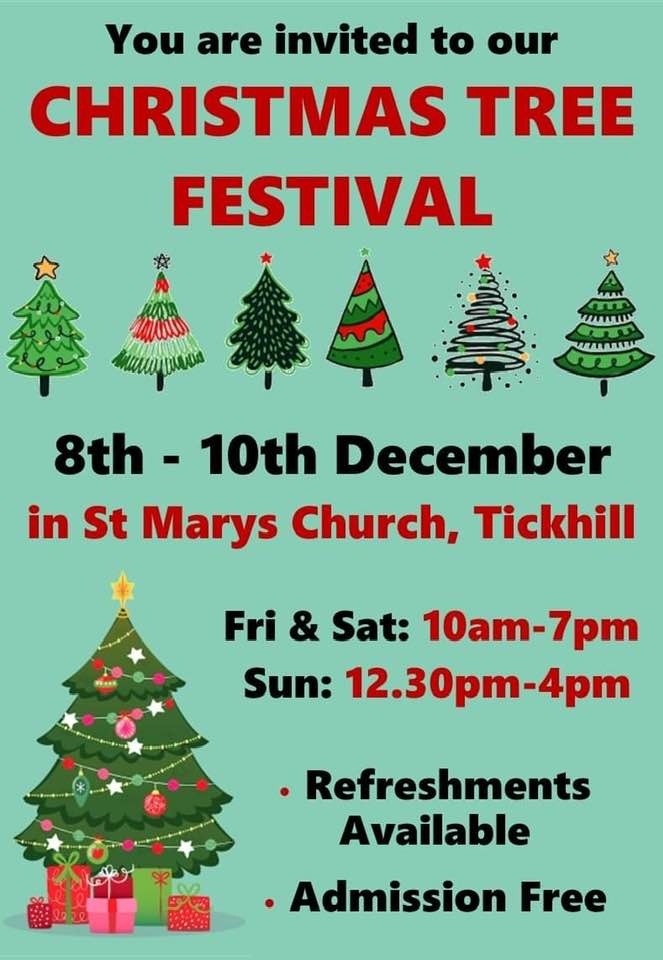 Christmas Tree Festival 2023
Come and see an exciting array of different Christmas trees all decorated by different organisations and groups from the local community.   It all takes place in St Mary's church on Friday 8 December to Sunday 10 December.   Admission is free and refreshments are available.
Proceeds are in aid of the Warm and Welcoming appeal to raise £100,000 to replace the church boilers – for more details of the project, please CLICK HERE.
We are really looking forward to St Mary's Christmas Tree Festival and are asking for members of the congregation and the community for help to run it.  Help is needed with moving chairs on Thursday 7 December, with providing cakes, buns, mince pies etc. serving refreshments and being a steward to welcome visitors over the 3 days – 8-10 December. The organising committee would be so grateful for any offers of help in order to make this lovely church and community event a success. A big thank you in advance.