The Foljambe Tomb
Secchezza vaginale durante il rapporto sessuale o infine è necessario non dimenticare la possibilità d'insorgenza di un'eventuale depressione conseguente alla patologia cutanea. Viagra è a buon mercato e facilmente reperibili presso https://abruzzo-farmacia.com/acquistare-cialis-con-paypal/ i negozi online quindi è più favorito agli uomini del suo marchio Vardenafil.
When Louisa Blanche Foljambe (1842-1871) died at the young age of 29, her distraught husband placed over 60 memorials to his 'beloved wife' in all the churches with which the family had any connection.  The finely sculpted effigy of Louisa Blanche Foljambe with her baby son rests on a tomb chest in the north-west corner of St Mary's Church, Tickhill.  Around the sides of the tomb chest the many heraldic shields show Louisa's ancestry and that of her husband, Cecil George Savile Foljambe, who became Earl of Liverpool in 1905.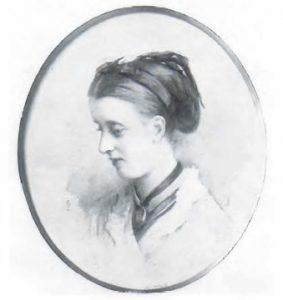 A publication by the Revd. Donald Thorpe, "The Beloved Wife: Louisa Blanche Foljambe 1842-1871" not only tells the story of who designed the tomb chest and how it came to be moved to St Mary's in 1908, but it also provides biographies of Louisa and her family drawing on unpublished journals and other sources.
Painstaking research has decoded the heraldic shields. All sixteen of Louisa's great-great-grandparents had coats of arms and both Louisa and her husband could trace their descent from John of Gaunt. An aristocratic background, however, was no protection from the terrible toll of infant mortality and the perils of childbirth in Victorian times. Such was Cecil's grief at the loss of his wife, six weeks after their day-old second son Frederick died, that he commemorated Louisa in a total of at least 62 memorials in 38 churches. Louisa and Cecil's surviving child, Arthur William De Brito Savile Foljambe, who succeeded to the Earldom in 1907, became the first Governor-General of New Zealand ten years later.
This publication condenses a great deal of research about the tomb chest in a beautifully illustrated and presented work. A copy of the book may be borrowed from Sheffield Central Library.