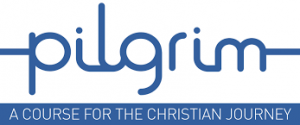 October 2019 – Pilgrim Course
Our Readers will be leading another Bible Study series from the Pilgrim Course on four Thursdays in October in the Parish Room.
Pilgrim Course 7: The Bible as: "Living Water", "Lamp", "Sword", "Daily Bread".
The style will be informal – please come and share your questions, insights and wisdom. The sessions stand on their own, so please come to whatever sessions you are able.
The Pilgrim booklets will be supplied. If you wish to have a copy in advance of the first meeting please contact John Hosker at back of church or on 751132. We will be using sessions, 3, 4, 5 and 6 of the booklet
These events will take place on 10th, 17th, 24th and 31st October (7:30 pm for about an hour)
Refreshments provided at the start.