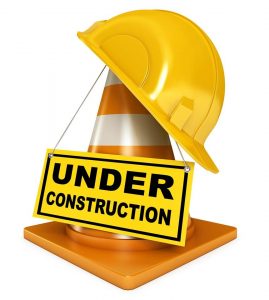 I have been advised that contractors will be on site to commence the external restoration work on the tower imminently. As soon as the work begins, a two way pedestrian diversion will be put in place in the churchyard for public safety.  To see a map which shows the diversion, please click here.
This diversion will remain in place until the work is complete, which is expected to be in the order of 6 months.
You will see from the map that almost all pedestrian access through the churchyard is being temporally diverted (shown in pink) via New Road, Church Lane and the Southern footpath of the church (shown in blue). Access to the War Memorial will continue to be available via the North gate.
Should the church be allowed to re-open for regular Sunday worship after the current lockdown period ends, further guidance will be posted on the church website and across social media with full details.
We are sorry to put members of the public to some inconvenience during this major restoration project, but our first and prime concern is that of public safety. If you require any further help or guidance, please do get in touch.
Kind regards and stay safe,
Phil Beavers
PCC Secretary