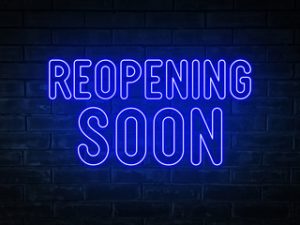 We hope to re-open soon….
The Covid-19 Exit Roadmap is helping St Mary's church plan its reopening.
After timeless weeks of lockdown, green shoots finally appear, the first step on our journey to open the doors and welcome you for public worship. Providing 'Step 2' of the Covid-19 Roadmap is favourably met on 12th April, reopening will then commence on Sunday, 18th April with a service of Holy Communion at 10.30*. Please make this a date for your diary.
Precautionary 'Hands, Face, Space' measures will be in place for your safety and up to date information is always available on our website at www.stmaryschurchtickhill.com or by calling the PCC Secretary on 751396.
*  The church capacity during Covid-19 restrictions is for 60 people.